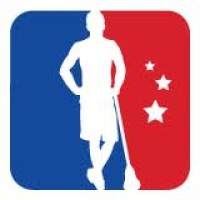 -February 23rd, 2012-
Yesterday I came across a blog on LaxAllStars.com about the 10 ways to become a college ready lacrosse player.
I was quickly skimming the list as I was reading it on my phone so I just read the 10 points and not the breakdown that was written on each topic. The list seemed pretty basic to me.
#1-Have a GREAT stick. (yeah thanks tips)
#2-Be an athlete.
#3-Pay Attention
#4 Work on your game on your own.
…and so on.
Like I said pretty basic stuff.
Then I read it again today and realized the brilliance of the blog WAS the simplicity of it.
Much like training for lacrosse, there is no major secret to being a college ready player.
It's put in the time, in the right way. Work hard at the right things. Out work your competition, always strive to improve your game.
If you want to play at the NCAA level just follow the list that they provided.
It's very simple. But it isn't easy!
Those are 2 very different things. And that's where I saw the similarity between the list and Strength and Conditioning for lacrosse.
You want to be a better athlete? Bigger, Stronger, Faster?
It's simple. Get a good Strength Coach or training program and follow it.
But it's not easy. You have to sacrifice your time to train. You have to put the effort into following the program, to push yourself even when you feel tired and want to quit. You have to consistently stay motivated to keep training, not just here and there when you feel like it.
Training for lacrosse isn't the fun part of the game. It's hard and you don't see results instantly. Playing lacrosse is the fun part.
But making that team you got cut from last season, or scoring a few more goals next season, or getting that scholarship, or being drafted to the Pros is fun.
And that stuff starts by training hard.
It's simple, but it isn't easy.
P.S. Here is the LaxAllStars.com Blog: So You Want to Play College Lacrosse
P.P.S. Enter your email on the right to instantly get a free strength training program that NLL MVP Dan Dawson used to prepare for a Pro season.
Tags: lacrosse training, lacrosse training allstars, NCAA Lacrosse, smart lacrosse training