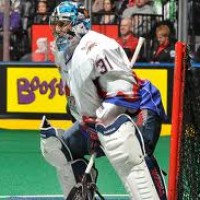 -February 9th, 2012-
Yesterday was a good day for a number of my athletes as the 2012 NLL All-Star Teams were announced.
5 players from the Toronto Rock were named to the team: Matt Roik, Colin Doyle, Josh Sanderson, Sandy Chapman, and Garrett Billings.
The day was even better for Roik as he was named the NLL Defensive Player of the Week after allowing only 6 goals against in a win over the Philadelphia Wings (including 0 in the 2nd half!).
Over at laxmagazine.com Neil Stevens wrote a great article on Roik and his early success with the Rock and I even got a shout out from the big fella:
"Athletically, I'm in the best shape I've ever been in."

Strength and conditioning coach Sean Holmes helped make that happen.
You can read the full article here.
Congrats also to Ryan Benesch of the Minnesota Swarm who was named to the East All-Star Team after leading the league in scoring last year. In 3 games this season Ryan has got 7, 8, and 7 points. Pretty amazing considering opposing teams are surely focusing on him on D.
Full Lineups for the All Star Game, which is on Saturday February 25th in Buffalo can be found here.
Tags: colin doyle, garrett billings, josh sanderson, lax magazine, matt roik, Minnesota Swarm, nll all star team, prolaxtraining, Ryan Benesch, sandy chapman, toronto rock