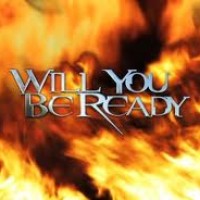 -September 6th, 2012-
It's that time of year again for the National Lacrosse League players to start thinking about the 2013 season.
As of this weekend we are:
3 weeks away from the NLL Combine.
9 weeks (on average) from when NLL Main Camps will start
17 weeks from Opening weekend of the 2013 NLL Season.
If you are a player hoping to get drafted and planning on attending the Combine I hope you have been training for it for awhile now. If not, best of luck!
If you are a Draft Pick or a player on the bubble of an NLL roster, your time to peak is the start of training camp. That gives you 9 weeks.
Although ideally you would have longer, you could start now and see great improvements in your strength with a proper training program in that amount of time. I'd recommend a 3 Phase (3 weeks each) program with a focus on Strength (Phase 1), Power (Phase 2), and finally Power Endurance (Phase 3).
For NLL vets, their peak date is the start of season. Most will hopefully have been doing something for training already (atleast those who aren't currently playing for the Mann Cup) but 17 weeks in my opinion is a great amount of time to truly transform your game in the off-season.
There are 2 ways I would structure a program depending on the athlete but both would consist of 4 Phases.
Program 1 would be for younger players or those with a higher level of fitness. It would be 4-4 week Phases (Foundational Strength, Max Strength, Power, Power Endurance) with 1 Deloading week right before the season starts to make sure the athlete is fresh.
Program 2 would be for older athletes with more miles on their body. It too would consist of the same 4 Phases I mentioned before but would cut out a week of the Power Endurance Phase at the end and add in an extra Deload week after the Max Strength Phase.
The Main message I'm trying to get across though is you have to plan ahead! Don't wait until 2 weeks before camp starts and then try to cram in 3 months of training.
It doesn't work like that!
I have already been talking to a few Vets who's peak date is Opening Day and they are ready to get started. I hope that if you are a draft pick or a bubble player you have already started, and if you haven't START NOW!
P.S. If you want to see what I mean by the Phases of a program just enter on the right and get Dan Dawson's Strength Training Program INSTANTLY and FREE!!
Tags: National Lacrosse League, Off-Season Training, Peak, periodization