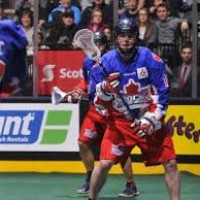 By Sean Holmes
-November 19th, 2016-
I'm going to make this one quick as I'm about to head down to Alabama for a college football game on the weekend.
Here is Episode 4 of the Lacrosse Training Series I have been doing with the Toronto Rock and Brett Hickey.
This was an impromptu video we shot in the middle of one of our training sessions while working on Brett's Acceleration Running Technique as well as his ability to produce force into the ground by adding some resistance.
The Bullet Belt is another great tool we use at The Dynamic Athlete to improve their lacrosse performance. It's also really fun to use too!
Check it out:
Tags: acceleration, lacrosse training, Notre Dame Lacrosse Strength and Conditioning, Power, speed, Speed Training, The Dynamic Athlete, toronto rock