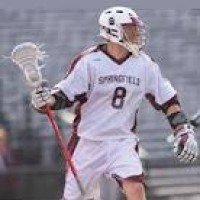 -April 13th, 2012-
Here's a program doing it right!
Check out this video and see if you think you could hang with this group in the weight room.
Sam Leahey is a great young Strength Coach and I love what he's doing here!
If you are a high school player, this should be a wake up call to you.
Could you show up on campus in September and not stick out like a sore thumb training next to these guys?
Would you be on the outside learning how to properly perform these exercises with an assistant strength coach while the rest of the team was lifting heavy, high fiving and pumping each other up?
This is what every College program is doing.
Show up prepared, don't wait till it's too late!
P.S. Sam Leahey and I are influenced by some of the same Strength Coaches, mainly Mike Boyle. If you want to see what a structured program similar to this looks like enter on the right to get Dan Dawson's training program FREE!
P.P.S. If you are a player really into Strength and Conditioning or a Strength Coach yourself do yourself a favor and check out one of the best resources available for continuing education Body By Boyle Online
Tags: body by boyle online, lacrosse training, NCAA, Sam Leahey, Springfield College