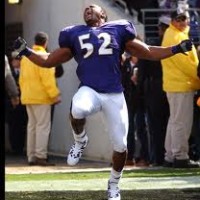 -May 20th, 2012-
Here is Ray Lewis, Linebacker for the Baltimore Ravens and future Hall of Famer, talking to the Loyola Greyhounds Men's Lacrosse team this past week.
Ray Lewis could read me the phone book and I'd get psyched up!
Listen to this man talk about a team. About going to war. About caring more about the guy next to you than yourself.
Amazing!
Tags: Baltimore Ravens, Loyola Greyhounds, NCAA Lacrosse, Ray Lewis, Teamwork