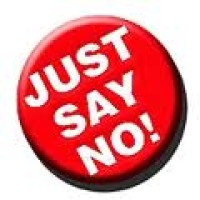 -December 2nd, 2011-
I have long advocated that CrossFit isn't the way any lacrosse player should train to get better at their sport. CrossFit is a sport in itself, not a way to train for another sport. Well I went on Facebook today and in my feed Coach Rashad Devoe posted this video of some CrossFit training:
From the youtube description of the video this is 'veteran CrossFit athletes' supervised by 'Certified Strongman Coaches'. Seriously?!?
I thought it was a joke at first. No way could people actually encourage and allow form like this when lifting! In fact I didn't even think this was a real exercise but in CrossFit it is (an Axle Clean and Jerk). This is just injury waiting to happen.
I know that this one video isn't representative of all CrossFit, however the fact it represents any of it is alarming. It scares me to think of a high school lacrosse player wanting to get better and being taught this. It's risking injury every lift!
I train pro lacrosse players. What would happen if one of them got injured training with me because I had them do a ridiculous lift like an Axle Clean and Jerk and they had to miss the season?
The first rule for a strength coach is Do No Harm! Unfortunately I think this rule gets overlooked in the CrossFit world!
P.S. I had the pleasure to see Coach Devoe speak at the 2011 US Lacrosse Convention. If you get a chance at the 2012 Convention make sure you check him out, he's an awesome presenter and a great guy. Also, If you want to learn a ton of information on training for lacrosse from the top experts in the field check out Lacrosse Training Experts
Tags: axle clean and jerk, crossfit for lacrosse, injury prevention, lacrosse training experts, rashad devoe, smart lacrosse training