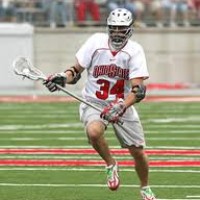 -April 2nd, 2012-
It's the end of March and the season is already halfway over for college players and the high school and youth players aren't too far behind. This is the time of year when players are either hitting their peak physically or breaking down and ending up hurt. The player's performance and durability throughout the season is usually highly dependent on what they were doing in the off-season to prepare for the grueling 4-5 months of practices and games. Now is the time where you'll find out if the athlete was training hard and training smart on a daily basis, or doing biceps curl and playing Call of Doodee.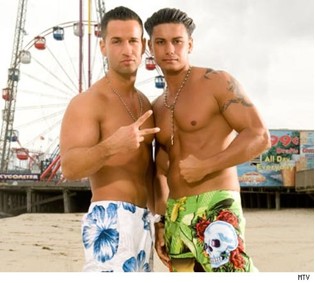 "All Show and No Go. Popcorn muscles won't get you playing time."
As lacrosse continues to gain exposure, college and high school programs are putting more and more emphasis on giving lacrosse players the resources they need to become bigger, faster and stronger athletes. Whether this is through the weight room, "speed school" or individualized nutrition plans, it is easy to see that lacrosse is quickly developing into an athlete's game.
However, one thing that is constantly overlooked in many strength and conditioning programs is movement screening. A movement screen is essential because it allows us to make sure that the athletes have the necessary mobility and stability for the sport of lacrosse. Movement screening allows us to identify mobility deficits and faulty stability patterns at a foundational level. By using these screens, we see whether or not an athlete has deficiencies that may limit them while playing lacrosse. These deficiencies are weak links in their foundation that will place them at increased risk for injury, and potentially limit their athletic potential, over the course of the season.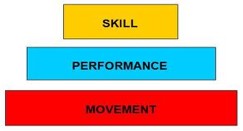 "You gotta build up the base!"
Mobility is the combination of normal joint range of motion and muscular flexibility. Adequate mobility allows the body to move through all 6 degrees of motion to generate the force necessary for explosive movement. Powerful movement while passing, shooting, sprinting or checking, is a necessary aspect of any lacrosse player's success.
Stability is the ability of the player's body to remain aligned or controlled in the presence of movement or outside forces. Total body stability is an intricate combination of balance, control and endurance. This is typically seen when one area of the body is moving, the adjacent areas must remain stable to provide a secure base for that movement to occur efficiently. Stability allows us to generate speed while running, shooting, checking, etc. without sacrificing body alignment or posture.
Think of the combination of mobility and stability like a bow and arrow. You have to have the mobility in the string to be able to pull the string as far back as possible in order to generate maximal power. But, you also have to have the stability to control the bow and the pull of the string in order to control the force necessary to shoot the arrow as far and as accurate as possible. The lacrosse athlete must have an adequate balance of mobility and stability throughout the body in order to ensure that they have the foundation necessary for them to perform the skills and techniques of lacrosse at a high level throughout their career.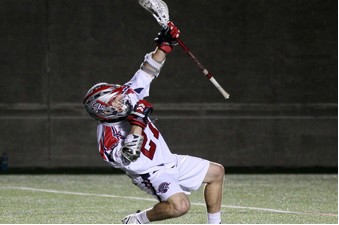 "Mobility and Stability at it's finest."
In addition to making sure the athlete has necessary mobility and stability for the sport of lacrosse, movement screening also ensures that an athlete has more than just the bare minimum ability to perform a given task.
For example, if an athlete needs at least 200 total degrees of a given motion to shoot a lacrosse ball but only has 150 total degrees, he/she will constantly be working at end range of 150 degrees in order to shoot. The athlete that is constantly performing a skill at the end limit of their capacity will not only generate less force and be required to work harder to generate this limited force, but also be more likely to have an injury because they lack a buffer zone or movement "reserve" for that particular task. If the athlete doesn't possess the 200 degrees in this example, the body typically tries to gain it by going through structures not intended to bear this degree of movement, thus causing overstress.
The athlete needs to have at least X + 1 in order to make sure that they have a buffer zone of movement for any lacrosse specific skill they need to perform. The "buffer zone" for a given movement allows us to see that the athlete has the bare minimum (X), and then some (+1), and ensures they will be working well within their limits to perform a given task, limiting the amount of structural (muscles, tendons, ligaments, etc.) break down. This buffer zone, that encompasses the optimal range of movement, also requires the simultaneous development of stability and control of this region to harness the full athletic potential of the player. The movement screen detects if the lacrosse player possesses both the movement range and the control within this range.
Last, and most definitely not least, movement screening will hold us accountable as professionals by making sure that the programs we design for our athletes are addressing the physical demands for lacrosse. If you run your team of athletes through a movement screen and they are all doing poorly on a particular task, you're the only one to blame! That means that your programs are not addressing all of the needs of your athletes in order to play lacrosse. A comprehensive movement screen will make sure that we are doing our jobs, which is primarily to make sure that the athlete does not get seriously hurt throughout their career. Even just one season off for a high school or college athlete can make a big difference in their development as a player.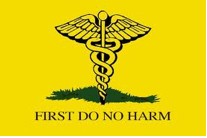 "Its as simple as that."
Now that we have gone over the what's and the why's of movement screening, stay tuned to Part 2 and 3 of this series as we breakdown a couple of the basic screens that I use for my athletes. This will be a game changer for you so don't miss out!
Josh Funk: Movement Assessments for Lacrosse Part 2
Dr. Josh Funk, DPT, CSCS, is a Doctor of Physical Therapy and Certified Strength and Conditioning Specialist. He is currently a staff physical therapist at Schrier Physical Therapy in the Washington D.C. metropolitan area. He is also a TRX Sports Medicine Course Instructor that delivers education to sports medicine professionals across the U.S. He graduated from The Ohio State University with a B.S. in Health Sciences in 2008, and went on to earn his DPT from the University of Maryland-Baltimore in 2011.
Aside from working as a physical therapist and strength and conditioning specialist, Josh brings an extensive playing background to the realm of lacrosse performance. In 2003, Josh played Jr. A lacrosse for the Burnaby Lakers team which was a Minto Cup Runner-Up. He also played lacrosse at The Ohio State University where he was a team captain and Co-MVP of the team that went to Ohio State's first ever Elite 8 appearance in 2004. After college, Josh played 2 years in the National Lacrosse League (NLL) for the Minnesota Swarm and earned a spot as a reserve on the U.S. Indoor Team.
Josh recently started a lacrosse program in Montgomery and Frederick County, MD called the Lax Factory which provides club teams, coaching, clinics and camps. Lax Factory strives to help grow the game of lacrosse in this area by giving lacrosse players the elite level of coaching, education and training that they need to be successful at all levels of lacrosse. www.FunkLax.com
You can contact Josh Funk at: JoshFunkMVMT@gmail.com
www.Twitter.com/Josh_Funk
www.Facebook.com/FunkDoctaJ
Tags: FMS, Josh Funk, Lacrosse Assesments, mobility, Physical Screens, stability