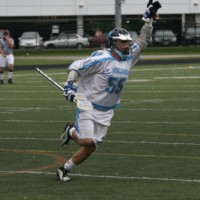 -November 17th, 2011-
Congrats to Joe French who was ranked #1 for the Class of 2013 in Canada by Inside Lacrosse Magazine. Great write up! Check out Joe's 2011 Highlight Video too!
1. Joe French – Attack – Mimico/St Michaels – Georgetown – The best players in the game perform best when the stakes are the highest. Joe French led Team Ontario in scoring at the 2011 Nationals and many of his goals came at key moments during the tournament.
Also congrats to Justin Demarchi being ranked #42!
Tags: Class of 2013, georgetown hoyas, Inside Lacrosse, joe french, Justin Demarchi, Mimico, St Michaels College