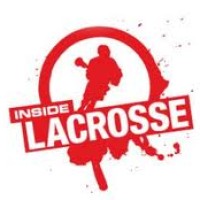 -June 8th, 2012-
Yesterday I found an article on training titled 'Young Athletes and Bootcamp Don't Mix' and can't believe I missed it prior to now.
It was posted last week and unfortunately I think many people who need to hear this advice missed it also.
It's a bit long, but a great read for all parents of young lacrosse players and extremely important information.
And actually, I think it's important for many pro or potential pro players to read as well and really try to understand how it relates to their training.
It is by Mike Mejia, a great and respected Strength Coach and was posted on IL Gear last week.
To Summarize a bit:
One of the hottest trends in training (and lacrosse specifically now) is large group Bootcamp type training that focuses more on Quantity of work than Quality of work
When focusing on Quantity of work, form is sure to breakdown leading to higher risk of injury
Doing high reps of explosive exercises is actually detrimental to gaining more power as the speed of the bar or height of your jumps will decline with each rep
High Quantity of the same movements leads to over use injuries
The article is a must read!
A bit of a spoiler alert: If after reading the article you can't figure out what he really means by 'Bootcamp' classes….it's CROSSFIT!
Read the full article for yourself: Unhappy Campers: Young Athletes and Bootcamps Don't Mix
Tags: crossfit, IL Gear, mike mejia