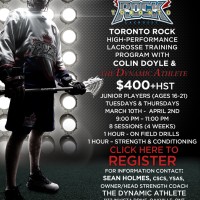 -March 4th, 2015-
I am pleased to team with Colin Doyle and the Toronto Rock for this years High Performance Lacrosse Camp in Oakville, Ont.
I have successfully run this camp previously with Dan Dawson and our athletes always received great results, both athletically and skill wise.
If you are a dedicated Junior aged player (16-21) in Oakville or the surrounding area this camp is for you.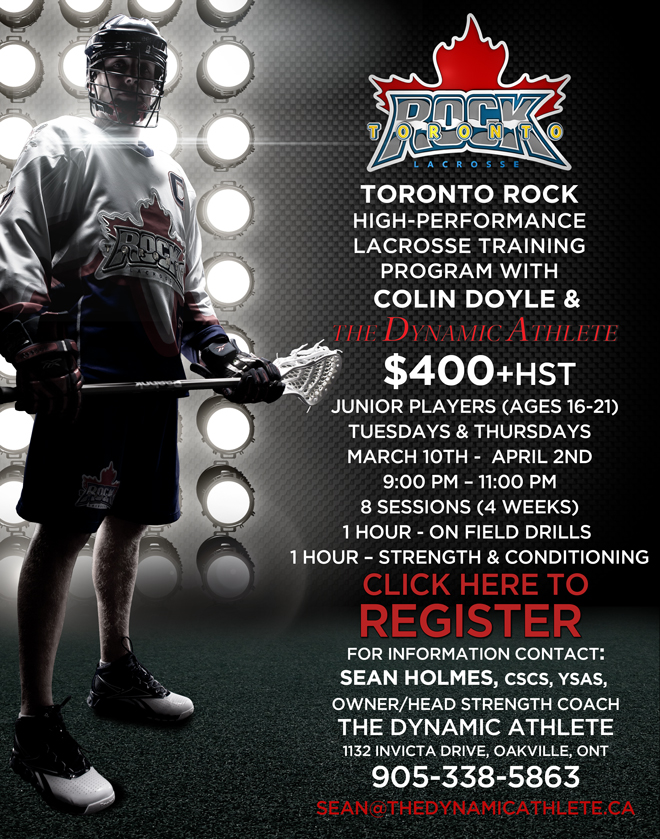 Camp Details:
4 Weeks/8 Sessions
Begins: Tuesday March 10th, 2015
Ends: Thursday April 2nd, 2015
Time: 9-11pm (9-10pm in The Dynamic Athlete, 10-11pm on the Turf).
Tags: Conditioning, lacrosse training, Speed Training, The Dynamic Athlete, toronto rock