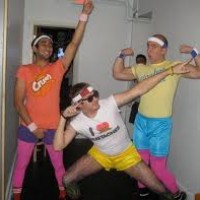 -April 20th, 2012-
A quick Friday post.
I found this video yesterday and it's a classic in my mind.
I see all these people in the commercial gym everyday. Such a treat.
It reminds me why I'm so lucky to work at a facility like Shift.
The commercial gym is the enemy. Don't train like the people there, train like an athlete.
But especially don't be any of these guys!
Enjoy!!!!