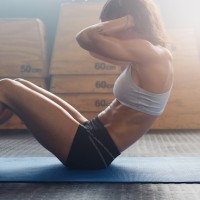 -September 13th, 2017-
Obviously core training is one of the most common terms used these days, and very important for lacrosse performance.
However not all core training is equal, and many of the most popular core exercises don't train the core properly or much worse do harm to the spine.
I found this article: 3 Popular Core Exercises a Pro Athlete Would Never Do
It's a great read for lacrosse players of every level, and even provides the exercises you should be doing instead.
All 3 suggestions are staples at my gym The Dynamic Athlete, and we even do side planks in the warmup before all Toronto Rock practices and games!
Give the article a read as everything is explained really well, and if you want to do more in-depth reading click on an article I wrote many years ago on Core Training For Lacrosse
Tags: core stability, core training, injury prevention, lacrosse training, lacrosse workouts